Certified Master Inspector ®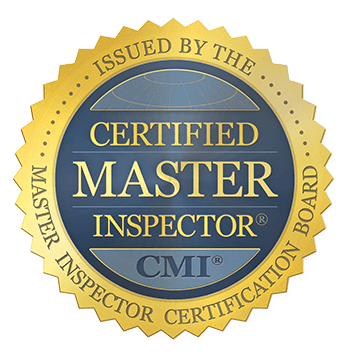 Having performed home inspections since 2002 has earned me the designation of Certified Master Inspector® from the Master Inspector Certification Board. I have been an active member of InterNACHI since 2008. The International Association of Certified Home Inspectors (InterNACHI) is the world's largest, non-profit inspection association. InterNACHI Certified Inspectors have all successfully passed InterNACHI's Inspector Examination, taken a Standards of Practice Quiz, completed a Code of Ethics Course, adhere to Standards of Practice, abide by a Code of Ethics, attend required continuing education courses, and are InterNACHI Certified.
Infrared Certified ®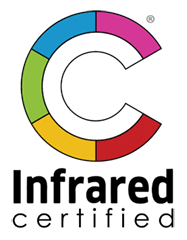 Thermal (infrared) imaging is a technology that allows the InterNACHI Certified ® Inspector to show you things about your home that no one can show you using other traditional inspection methods. Thermal imaging, or infrared thermography, produces images of invisible heat energy emitted from objects and systems in the home and allows us to measure it.
Indoor Air Quality / Mold Inspector Certified ®
IAC2 Certified inspectors are members in good standing of the International Association of Certified Home Inspectors (InterNACHI) and have all completed the course work required by the International Association of Certified Indoor Air Consultants, Inc for indoor air and mold inspection.
Green Certified
Green Certified Inspectors have successfully completed the InterNACHI Green Building Inspection coursework. It addresses the three main aspects of green building: energy-efficiency, sustainable materials and practices, and healthy homes.
Additional Certifications
Give Patriot Home Inspections a call today at 843-386-9100 to schedule your inspection! Or if you prefer, you can Schedule An Inspection right here on our Web Site! Either way, we look forward to the opportunity of serving you and your family!