Main Content
When Hiring a Home Inspector,  Experience Matters… Choose a Certified Master Inspector®
We Make the Home Inspection Process Easy
Patriot Home Inspections has been serving Myrtle Beach and surrounding areas since 2002. We provide home buyers with a thorough home inspection from a Certified Master Inspector® backed by the a 90 Day Warranty, a 6 month Structure Warranty, and a 5 Year Roof Leak Protection Plan. If we miss anything, we even provide the NACHI Buy Back Guarantee so you can buy with confidence.
We provide our clients with "Peace of Mind" so that you're not "stuck with unexpected surprises" when you move into your home. My name is Hubert Miles, owner of Patriot Home Inspections. As a Certified Master Inspector®, I've performed home inspections in the Myrtle Beach area since 2002. As a Certified Home Inspector in the Property and Casualty insurance market, I specialized in luxury homes valued at $1,000,000 or more. I've inspected homes of all ages and sizes. From historic homes built in the early 1700's to new home construction, from small raised beach cottages and ranch homes averaging 1000sf to luxury homes with over 10,000sf.
Homes in the Myrtle Beach area, from Little River to Charleston and all points in between, are all subject to the harsh southern coastal environment we know and love. Homes in the Myrtle Beach area come in a variety of ages and sizes. From homes built in the 1800's to new construction homes, we have the experience needed to inspect them all.
It's an honor working for my clients and helping them make educated buying decisions when buying a home. I encourage  you to contact me for anything, at anytime at 843-386-9100. You can also message me on Facebook if you prefer. View our detailed home inspection overview for details on the home inspection process.
Thermal Imaging Included on Every Home Inspection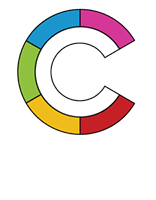 Moisture problems can destroy even the most well built homes. Due to the inherit moisture problems that come with living in a coastal environment like ours, it is important that you choose a home inspector that performs infrared scanning as part of a thorough home inspection.
When choosing a Myrtle Beach home inspector, choose one that offers Free Infrared Scanning and is a Certified Master Inspector. At Patriot Home Inspections we want to be your home inspector of choice. Have questions, feel free to call us at 843-386-9100.
Our Myrtle Beach Certified Home Inspections Include $25,000
of Exclusive Warranty Coverage, Absolutely FREE
RecallChek
We check all appliances and mechanical equipment, such as appliances, water heaters, heat pumps, etc for manufacturer recalls from our database of 225 million recalls. If a recall is found, we provide you with contact information to arrange to have your recalled equipment repaired at no charge to you.
Platinum Roof Warranty
Roof leaks can be a nightmare and generally come with no warning. Our Platinum Roof Protection Warranty covers you for 5 years after the inspection against new roof leaks. That's right 5 years of protection against roof leaks. This warranty is also transferred to new buyers if the house is sold within that time!
90 Day Warranty
We want you to buy with confidence and to be there for our clients after the inspection. That's why provide a 90 Day Warranty  (or 22 days past closing whichever is longer) on all full home and condo inspections. We even cover appliances and mechanical equipment up to ten years old.
SewerGard Warranty
Plumbing problems can cost thousands of dollars to repair. Our 90 day SewerGard Warranty covers your sewer, water, and gas line against failure due to normal wear and tear, such as tree root intrusion.
MoldSafe Warranty
Nothing scares a home buyer like mold. This warranty covers you against visible mold present that was not found when inspected. If present, you're covered for mold remediation costs.
NXT Structural Warranty
Get up to $25,000 in massive coverage of structural malfunctions/failures in footings and foundation systems, beams, girders, lintels, masonry, arches, columns, load bearing walls, partitions, roof framing systems, and floor system.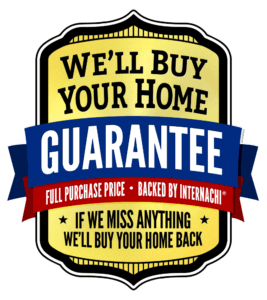 Looking For a Guarantee?
We Have Your Back!
We want you to buy your next home with confidence. Our Myrtle Beach home inspections are backed by InterNACHi's Buy Back Guarantee. If Patriot Home Inspections misses anything during your home inspection, InterNACHI will buy your home back from you for Full Purchase Price within 90 days of purchase!
No matter if the problem is structural, electrical, mechanical, etc. If a defect is missed, even as simple as a faulty GFCI outlet, NACHI will buy the home back from you for full purchase price.
CMI® Home Inspector in Myrtle Beach and Surrounding areas
including Myrtle Beach, North Myrtle Beach, Little River, Surfside Beach, Garden City, Murrells Inlet, Pawleys Island, Socastee, Conway, Aynor, Galivants Ferry, Latta, Loris, Georgetown, Andrews, Summerville, Charleston, North Charleston, Goose Creek, Moncks Corner, Mt Pleasant, Florence, Darlington, Hartsville, Marion, Mullins, Dillon, Manning, Summerton and Santee.